Le Fonds Ricœur fait régulièrement l'acquisition des ouvrages qui paraissent dans ces collections dédiées à l'œuvre et à la pensée de Paul Ricœur.
"Écrits et conférences" aux éditions du Seuil
Les membres, actuels et anciens, du Conseil scientifique du Fonds Ricœur, ainsi que certains chercheurs associés, animent cette série qui réunit des textes rares du philosophe, sur des thèmes majeurs.
Cinq éditions sont parues à ce jour.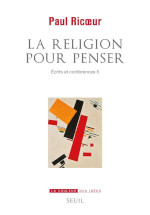 Écrits et conférences 5
La religion pour penser, textes rassemblés, établis, annotés et présentés par Daniel Frey, publié sous la direction éditoriale de Jean-Louis Schlegel, paru en 2021.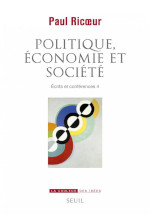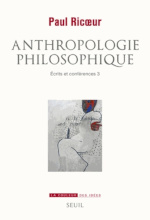 Écrits et conférences 3
Anthropologie philosophique, textes rassemblés, établis, annotés et présentés par Johann Michel et Jérôme Porée, paru en 2013.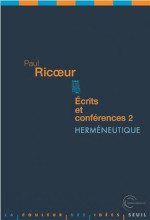 Écrits et conférences 2
Herméneutique, textes rassemblés et annotés par Daniel Frey et Nicola Stricker, présentation par Daniel Frey, paru en 2010.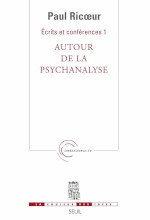 Écrits et conférences 1
Autour de la psychanalyse, textes rassemblés et préparés par Catherine Goldenstein et Jean-Louis Schlegel, avec le concours de Mireille Delbraccio, présentation par Jean-Louis Schlegel, postface par Vinicio Busacchi, paru en 2008.
---
"Study in the Thought of Paul Ricœur" chez Rowman & Littlefield (Lexington Books)
"Studies in the Thought of Paul Ricoeur, a series in conjunction with the Society for Ricœur Studies, aims to generate research on Ricœur, about whom interest is rapidly growing both nationally (United States and Canada) and internationally. Broadly construed, the series has three interrelated themes. First, we develop the historical connections to and in Ricœur's thought. Second, we pursue further Ricœur's dialogue with contemporary thinkers representing a variety of disciplines. Finally, we utilize Ricoeur to address future prospects in philosophy and other fields that respond to emerging issues of importance. The series approaches these themes from the belief that Ricœur's thought is not just suited to theoretical exchanges, but can and does matter for how we actually engage in the many dimensions that constitute lived existence." [source : site de l'éditeur]
Cette collection comprend 25 ouvrages à ce jour.